Make your QIF file importable into your accounting software
Fix your QIF file and import into Quicken, NetSuite, MYOB and others
Your accounting software imports QIF files, but refuses to import your QIF file?
FixMyQIF converter from ProperSoft converts bank, credit card files in QIF format to "correct" or importable QIF file for your accounting software.
QIF format has many modifications and often two QIF files with the same set of transactions are quite different inside depending for which accounting software QIF file is created.
Quicken, MYOB, NetSuite, Microsoft Money accept different QIF files
Accounting and personal finance software like Quicken, MYOB, NetSuite, Microsoft Money and others have different requirements for QIF files:
Quicken requires specific date format and MYOB expects another date format
Microsoft Money US or French editions expect different QIF format account headers
Quicken has special requirements for the account header in QIF files, making QIF files for Quicken non-importable for other software like Microsoft Money or MYOB
NetSuite accepts only specific QIF variable that is not following "typical" QIF specification
QIF format is older than other format and was not restricted to additional modifications introduced by various popular accounting software.
Your bank may provide an incorrect QIF file
You may be able to download your transactions from an online bank site in the QIF format, but your accounting or personal finance software may not accept the QIF file provided by your bank. It is because there many different QIF variants or requirements set by importing accounting packages, often refusing any other variants.
There are also other extreme cases, when your bank is not following QIF format at all. For example, QIF files from Chase are often refused by almost all software packages because the QIF files are missing transaction end lines, so regular QIF parses are not able to process it (FixMyQIF parses Chase QIF files fine).
FixMyQIF separates the issue with QIF files compatibility into two stages:
Parses your QIF files to get valuable transaction data out of original QIF file. Date formats, account headers, missing transaction end lines are processed and transactions are presented for your review
Select the QIF target, your accounting software, to create a QIF file suitable for your accounting software. Quicken, Microsoft Money, NetSuite, MYOB or other - set important details as date format, account header, other special requirement.
Try free
ProperSoft provides free trial (10 transactions limit on the output file) and free support before purchase for all converters, you can verify ALL transactions inside the converter before converting and create a sample file to import into your accounting software to verify before purchase the converter is working. On top of that, we offer 14 days money back guarantee should you experience any issues after purchase and we cannot resolve them for you.
We promise we won't spam, and you can unsubscribe whenever you like.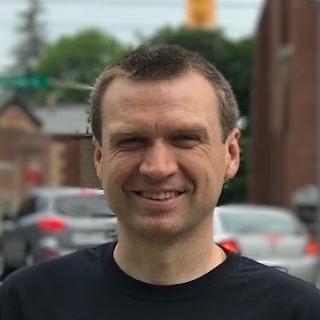 Hi, I'm Sergiy Tytarenko.
I write converters for transactional formats since 2008 and know about all issues and problems QuickBooks, Quicken, Xero and other accounting software have when it comes to importing your transactions.
I live in Whitby, Ontario, Canada since 2003 and originally from Ukraine.